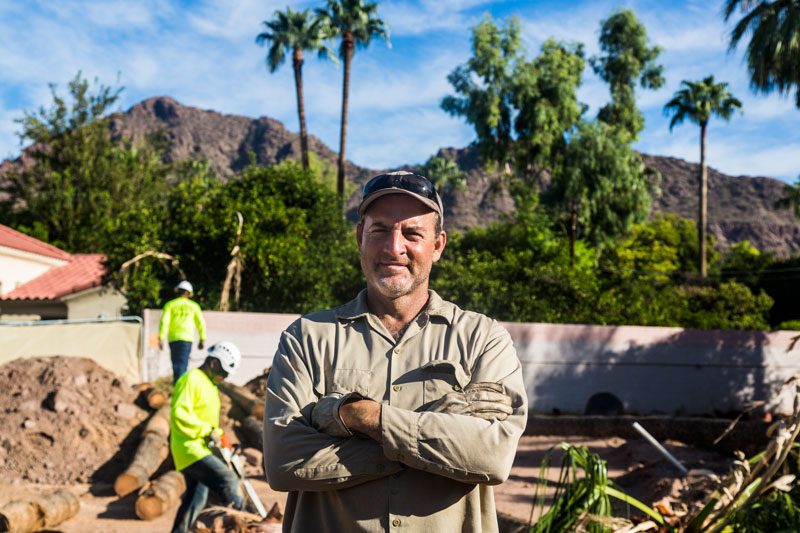 Meet Rey
When it comes to honesty and professionalism, Rey is your guy. With more than 25 years of hands-on experience in tree management and landscaping, Rey takes pride in doing a good job and doing it right. Rey's crews also adhere to the same values, ensuring all customers get quality care. Rey's Trees is fully licensed and insured.
A natural green thumb since childhood, Rey started Rey's Trees five years ago, and before that, he founded Clean Cut Lawns, which is still around today.
Rey's favorite tree is the Red Push Pistache, which turns a beautiful red in the fall and offers a nice contrast here in Arizona.



We call a day before your appointment

We show up
(even if you're at work)


We clean up after ourselves

Pricing
Pricing will vary depending on the scope of the job. However, below are the guidelines we consider when quoting a price:
The size of the tree

How tall the tree is

The age

The species

The location

Risk factor

How frequently the tree has been pruned

The number of trees that need work
Call or email us for a free quote:
602-312-4755
[email protected]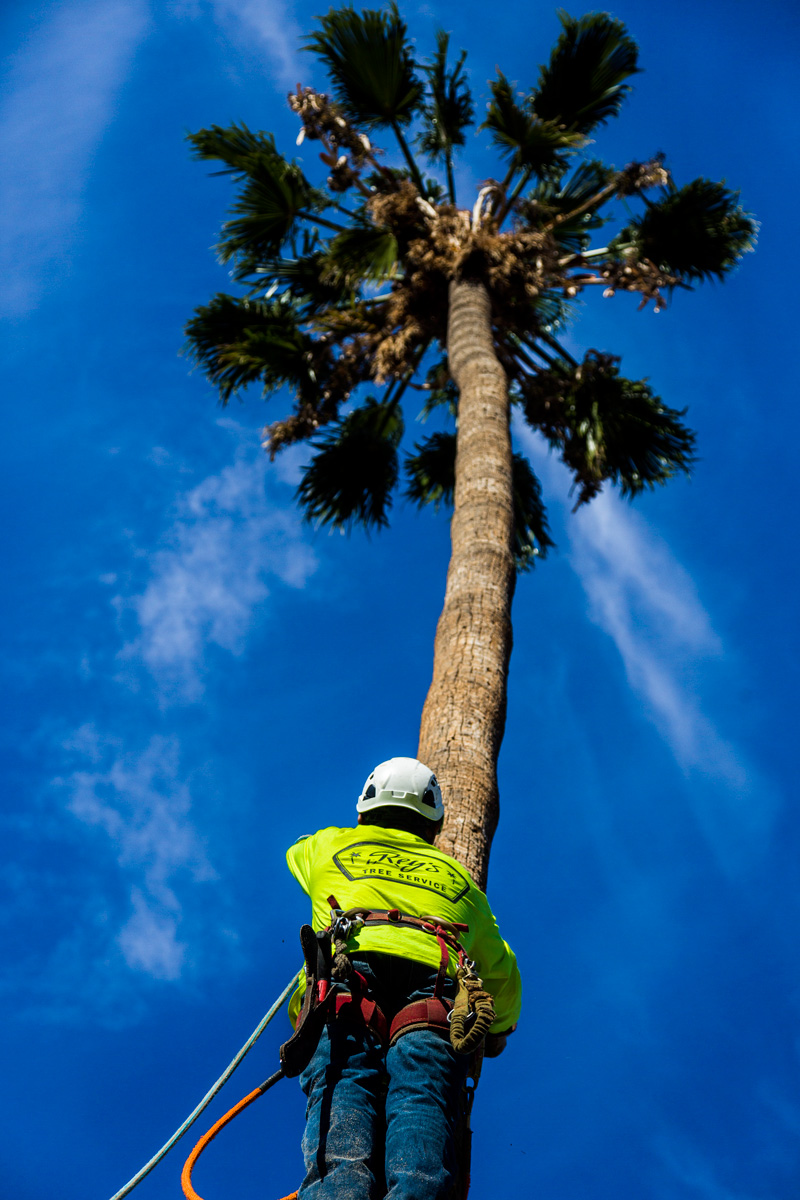 Residential Sevices
Does your front or back yard need some work? Give us a call!
Commercial Services
Whether you're contacting us for a HOA, office building, or property management company, we can accommodate you.
Tree Trimming
Reasons you might need your trees trimmed:
They're overgrown and becoming dangerous
Their health is at stake
They're beginning to affect the aesthetics of your home or business
Tree trimming isn't as simple as cutting away rouge branches. For example, you should never remove more than 25 percent of your tree's canopy in a year. At Rey's TREE Service, we'll make sure to trim your trees so they're pleasing to the eye and healthy.
Tree Removals
Reasons you might need to remove a tree:
It's dying or dead
It's leaning and/or poses a danger to you or the public
It has fungus growing at its base
It's causing damage to your home's underground pipes
Whatever the reason, if you need a tree removed, it's no small feat. Rey's TREE Service will make sure to get the job done right and safely.
Stump Grinding
Do you have old tree stumps around your house or business? We can take care of them for you! Rey's TREE Service uses a stump grinder to flatten old stumps, making room for new plants or landscaping accents, such as rocks or wood chips.
Tree Care
Want to keep your trees healthy and beautiful? We know how. Rey's TREE Service will make sure your trees grow to be strong and lively through:
Proper fertilization practices
Insect and disease management
Regular trimming or shearing
Expert monitoring
Yard Clean-Up
Although we specialize in trees, Rey's TREE Service can also do general yard cleanup. Need some maintenance to get things in order? We offer:
Bush trimming/shaping
Weed pulling
Raking and blowing
Grass mowing
Don't see something listed that you need? Give us a call; we can probably accommodate you.
Irrigation Installation/Repair
Whether you need to install a full dripper system that waters your bushes, or you need a fix a broken sprinkler, Rey's TREE Service can answer the call. We work on:
Dripper systems
Sprinkler systems
Irrigation timers
Irrigation hose installation
And more!
"Rey's is the best! I've been using them for a number of years and they are exceptional!!"
"Rey does an awesome job with trees and is very reasonable."
"I hired Rey's to trim back some of my large trees and my palms. I also had him clean up some overgrown bushes. They did a great job and went above and beyond my expectations. I'd recommend them to anyone."